Contract Logistics
Warehouses at the heart of our customers' demand …and their customers' demand
An efficient model between inbound flows and outbound regional logistics solutions
The Contract Logistics activity of BBL Group is having a huge growth and now gathers more than 80.000 M2 of warehouses managed by our own company as well as several contracts of warehouse management under delegation of services on behalf of our customers. It is our subsidiary CHARVIN Logistics which mainly develops this activity with a major pole of 5 sites on the sector of St Quentin Fallavier in Isere.
However, we are also developing our services around our cross-docking warehouses in the Paris region, in Le Havre, around Bale-Mulhouse, Lille and Marseille.
With Speed WMS
The subsidiaries of BBL Group are all equipped with BK Systems' WMS Speed to streamline all the physical management processes of our warehouses and to integrate with our customers' information systems:
With your ERP: The Speed can interface with most ERPs on the market.
With your TMS (Teliae…)
With your OMS (Order Management System)
Supply chains are becoming more and more complex and our logistics services offer is built in a modular way to ensure a perfect match with our customers' specifications.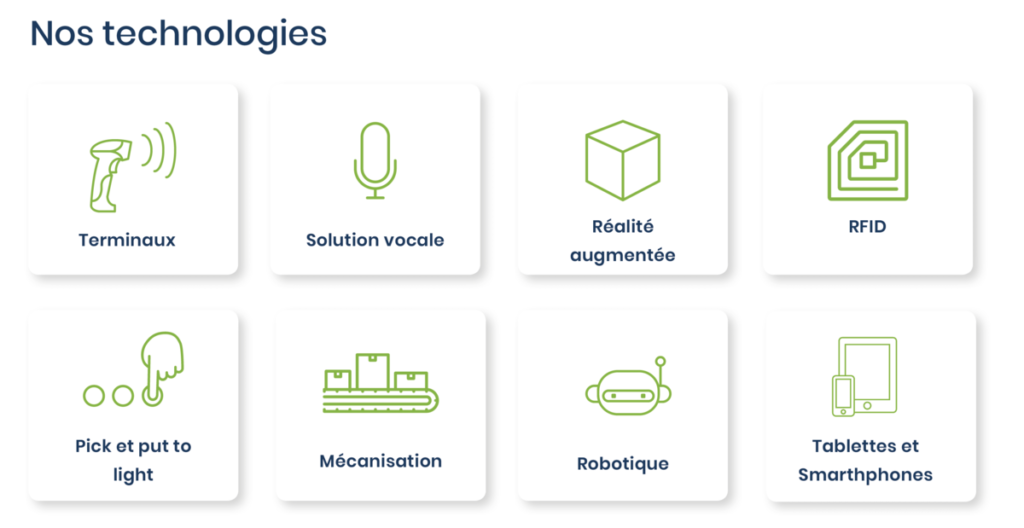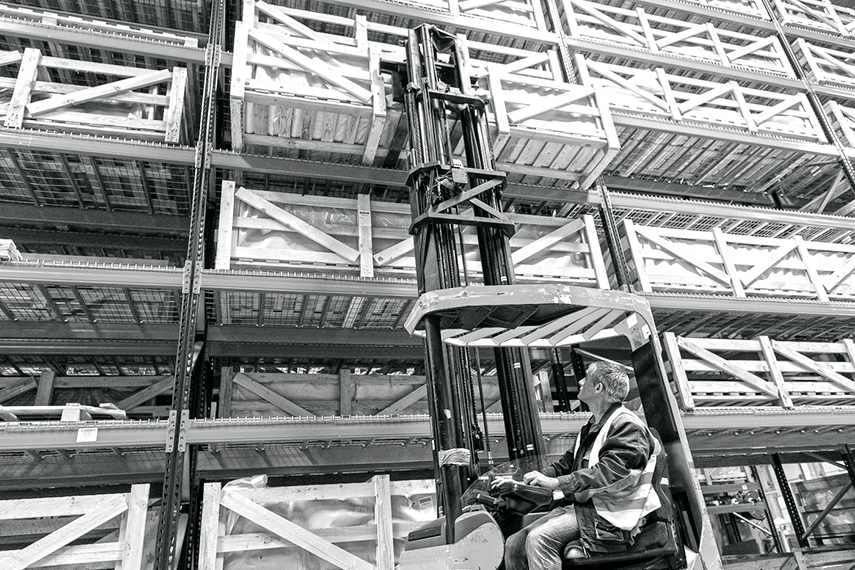 Outsourcing the management of your warehouses
Whether you need to take over existing sites or create new ones, our teams of experts can help you define your needs and optimize your investments. We can establish contracts for the outsourced management of your warehouses on the basis of precise specifications, integrating your collaborative supply chain objectives.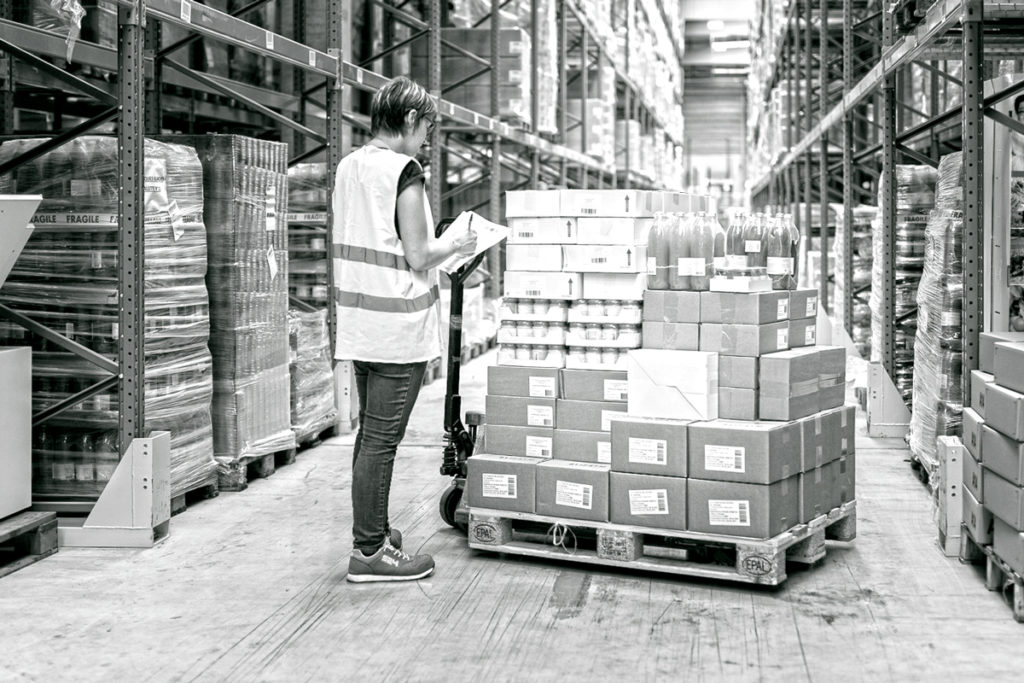 Tous nos services de main d'oeuvre à la demande
Pour chaque unite d'oeuvre, la même exigence de fiabilité
Réception : dépotage (respect INRS), palettisation des marchandises, contrôles visant à détecter défauts et dommages, enregistrement des articles selon les règles établies par nos clients (SOP).
Différentiation retardée : opérations à la demande pour colisages, assemblages, montages simples, emballages, etiquetages. Notre offre de services en entrepôts s'adapte à vos ambitions de post-manufacturing. Nous mettons en oeuvre les solutions de mécanisation adaptées aux volumes que nos clients traitent.
Préparation de commandes : C'est une opération délicate et chronophage. Il est donc essentiel d'optimiser sa productivité et sa fiabilité. Mécanisation adaptée, cadencement et transmission automatisée des ordres, green light, guidages en entrepot, emballage, contrôle avant expédition.
Flux sortants : Gestion des sorties stricte selon les règles du cahier des charges. FIFO: First In First Out (ou en Français « premier entré premier sorti ») / LIFO: Last In First Out (ou en Français « dernier entré premier sorti ») / FEFO: First Expired First Out (ou en Français  « premier expiré, premier sorti »). Il existe bien d'autres variations de ces règles de sorties de stock auxquelles nous nous adaptons.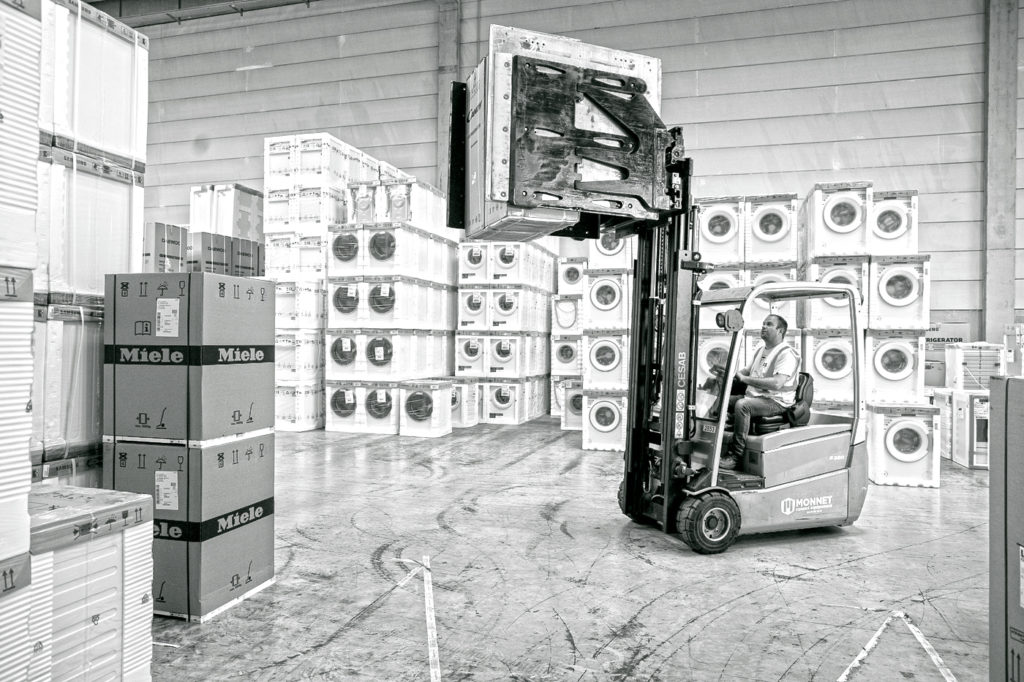 Straight delivery to private individuals
A service developed for voluminous and/or sensitive goods. Meticulous handling and insurance in case of damage.
At the bottom of the building or at the entrance of the house. This is our basic offer based on the same routes to deliver to stores as well as private individuals.
Floor lifting and installation. Study on request for delivery circuit in teams of two (driver + handler installer).
An omnical logic for the delivery of sensitive products from our warehouses
Every day we deliver to hundreds of individuals, relay points, and stores.
Our specialized warehouses are open 24 hours a day, with reception from Monday morning 4H to Saturday morning 5H.
More than 60 daily tours in VL (20M3) and PL from our historic warehouse in St Quentin Fallavier. Strong development in South-West zone and from our site of Tournan en Brie (77) which already counts more than 35 daily tours in Ile de France.
Our fleets of vehicles are adapted according to the goods and the delivery points: Tailgates, Sliding Curtains, Protections…etc.
Implementing management of merchandise returns
Management of sustainable packaging
Many of our clients are implementing true Kanban loop strategies for sustainable and reusable packaging. When we implement such methods, they lead to more efficient storage, reduced space requirements to store products and lower unit costs.
From packaging recovery to recycling
Returns and Refusal of Goods: Our network recovers both the old devices that our customers have agreed to take back and the returns and refusals of e-commerce goods.
Repairs: Collection of defective devices, grouping and transportation to our customers' after-sales service centers. We put a temporary replacement equipment at your disposal
Recalls: In case of defects or hidden defects, some of our customers may be forced to implement a recall program for devices already sold. We then assume the necessary transports.
Repackaging and redistribution: We manage our customers' packaging stocks, we ensure their recovery, and we can repackage and redistribute the merchandise on demand.
Recycling: Recovery, sorting and reshipment of end-of-life goods for recycling or material recovery.
Quality controls according to your requirements
A thorough examination according to the process agreed upon with our clients (SOP)
Quantitative compliance of goods receipts. Manufacturer references, packaging, color of the content, material, dimensions, delivery units, etc….
Systematic inspections of maritime containers (FBI, MGA, …).
Double verification during order preparation operations.
Quality control on the basis of defect check.
Piloting of control operations by personalized KPIs.
Organization of neutral spaces for external quality controls.
Inland Transportation
Direct trucking FTL & LTL
Eco trucking rental services
Vos expéditions sont enlevées puis dirigées vers nos sites de groupage...
Cross Docking - Région IDF et Lyon
Les marchandises sont transbordées, triées puis rassemblées par destinations...
Départs en camion complets ...ou presque
En fonction des volumes, des départs quotidiens ou plusieurs fois par semaine
Nos équipes suivent vos expéditions et gèrent rapidement toute exception...
Tournées de livraison en dégroupage depuis sites cross docking à destination...

Whatever the country of destination, we can ensure the return of your PODs according to the terms set out in the contract.
Our regular departures to connect more than 50 Groupage hubs in Europe
The choice of the best delay/price compromise
Groupage is ideal to reduce your transport costs while benefiting from regular departures. Once collected, the goods are gathered in our "cross-docking" platforms and sorted by destination zones. They are then loaded onto international trucks that we send to one of the 50 unbundling platforms in the Euromed zone. At the arrival, a second "cross-docking" transshipment allows your goods to be taken to their final destination.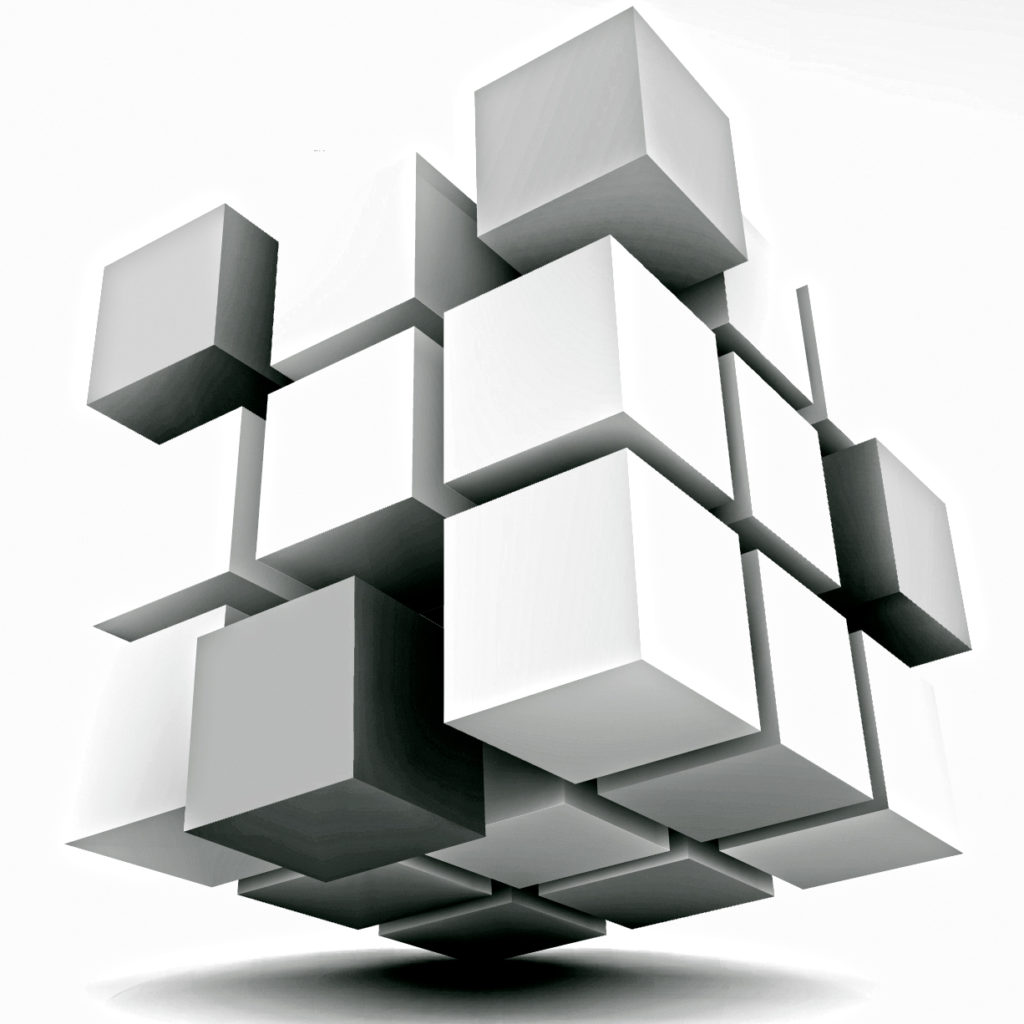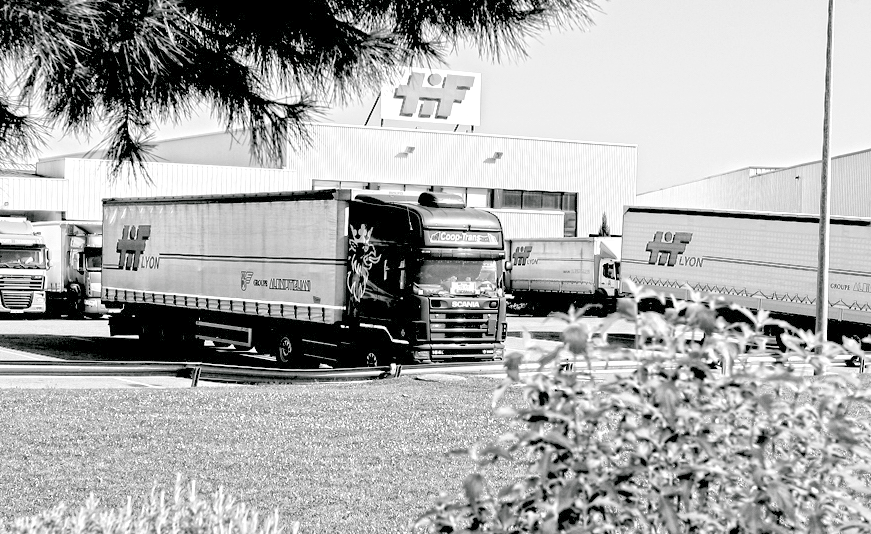 Relationship vs Transaction
Contrary to online platforms which claim the best punctual price on a transaction, BBL group has made the choice for years to preserve a human relationship with our customers as well as with our drivers and our chartered carriers. The value is built in relationship which takes into account the needs of the shippers and the respect of the work of the truck drivers. For a fair price, a guarenteed quality service in the long run.
We can organize your own groupings by consolidating your pick-ups from several locations. For our best customers, we provide an online tool to optimize the vehicles and containers loading.
Cf Free Webtools here.
Direct road charters to prioritize deadlines
Batches, half-batches or full trucks
For the shortest shipping times, direct chartering is the solution. The same truck will pick up the goods, transport them and deliver them to their destination. No transshipment is carried out in our Groupage hubs.
For batches and half batches, our charterers optimize both the collection round from the various shippers and the delivery round at destination.
For full trucks, your shipments are handled with rolling stock designed to meet your needs. Our charterers analyze precisely your needs and provide you with a reliable service.
A flexible network that manages our own fleet combined with more than 5,000 selected service providers in France and in more than 45 countries.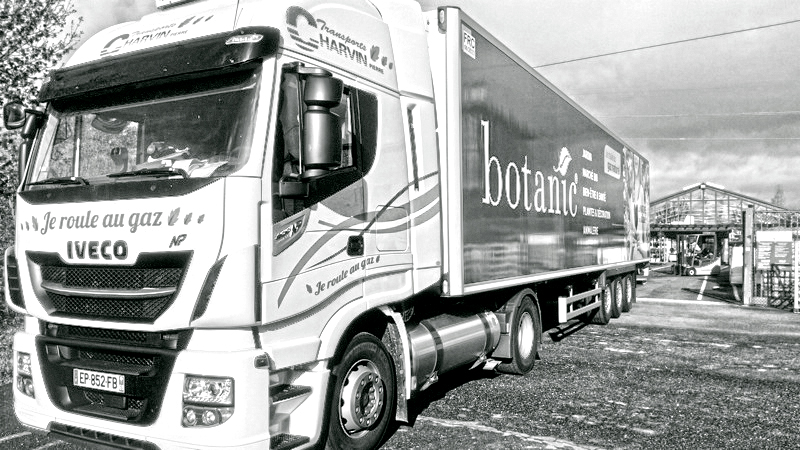 Our dedicated contract offers: your trucks, our drivers
More eco-friendly and in your colors!
Our specialized Road subsidiaries offer this original form of agreement to all our customers who want it. As soon as our customers provide regular transport plans for local or inter-regional flows, we can work on a solution according to your specifications.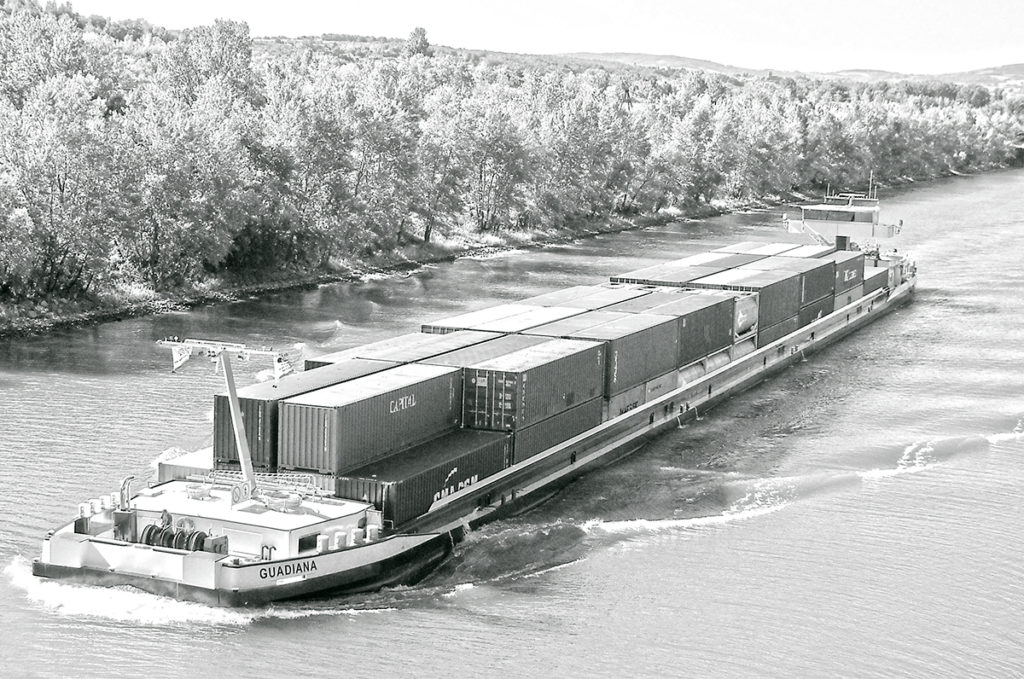 A solution to pace your flows
These solutions are certainly slower and sometimes more expensive than a simple road transport solution, but this can be an advantage for those who want to control the timing of their upstream flows: They get free days of "storage"… on water or rails.
Cleaner alternatives: Rail or River barging
Slower but more sustainable routings
Our operators and experts also offer alternative road solutions for certain trips. Rail and/or River barging offers a significant advantage in terms of polluting emissions.
The rail and waterway networks are in constant evolution. Contact us for more information on the possibilities available.
Lead logistics systems
Visibility & Exception management
Enterprise application integration
From a simple spot transaction to a continuous flow of services
Adjusting to your needs
Our sales teams adapt the methods of processing quotation requests and managing transport orders according to the volumes handled for our customers
Quotations
Processing of spot requests by email or interactive online form.
Price lists with commitment of maturity
Automated quotation calculation modules.
Order Management
Processing of spot orders by e-mail
Reception of orders directly in our TMS by EDI
Collaborative platform for order management (Green Light decision).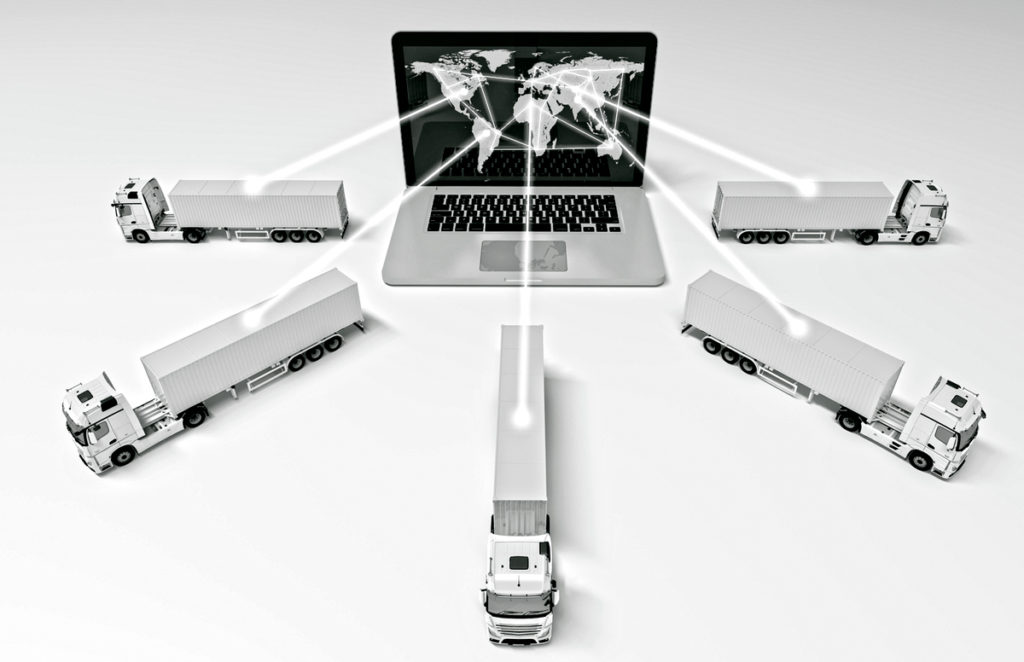 The interest of a human intervention
The statistics generated by automated track & trace platforms can be quite useless or even frustrating. When an anomaly occurs, the information often arrives too late and does not allow any corrective action. That's why BBL Group has chosen to preserve a strong human intervention in its organization of tracking your shipments.
Shipmments tracking on demand.
Be informed at the right time.
Shipment tracking needs are very variable from one shipper to another depending on the volumes that are processed, and on its supply-chain organization (TMS shipper, OMS, ERP…).
The subsidiaries of BBL Group have chosen a pragmatic solution of tracking & trace modules outsourcing in order to adapt to the real needs expressed.
Weezioo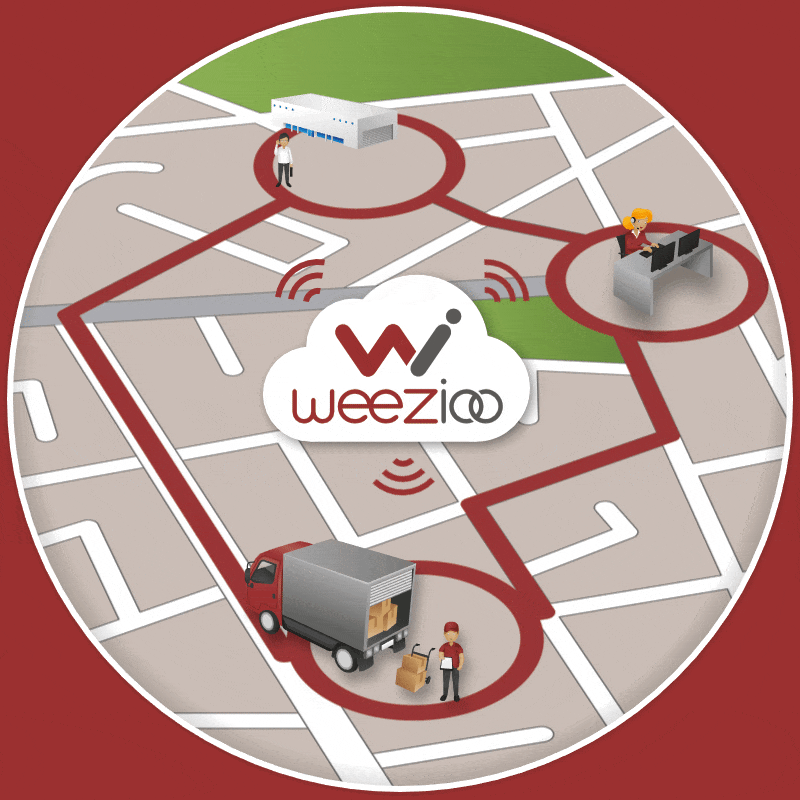 For road transport, our customers can benefit from the Weezioo offer which equips our TMS Route in several of our subsidiaries.
Track & Trace partners
It is also possible to organize the collection of tracking information within the external applications used by the TMS of our customers such as Shippeo.
The right KPIs for corrective action
A common definition for shared commitments
There are dozens of KPIs that can be relevant to track in order to improve a supply chain. Together with our customers, we identify the right ones (they necessarily vary from one company to another).
Creating a permanent interconnection with our customers' information systems.
Bringing our specificities closer together.
The demand for data integration interfaces between our customers' information systems and our own systems is growing rapidly. It is always a complex challenge because each situation is unique and the level of IT development of our customers is very variable.
Synchronous or Asynchronous
Asynchronous connections by EDI represent today the majority of the interfaces designed and maintained for our customers. The demand for real-time integration via synchronous API-type connections is still quite new but its development is not in doubt.
ERP, OMS or TMS loader
The specifications for data exchange between our systems and those of our customers depend strongly on the application with which we need to develop an interface: a TMS loader, an integrated ERP, or an Order Management System.
Gradually optimize to achieve operational excellence
Our experts will follow you up
Our customers' logistics organizations are becoming more and more complex. They involve a whole community of employees on the side of both clients and transport organizers. A collaborative project-oriented approach with a desire for mutual transparency is essential if we are to achieve ambitious "Lean Logistics" objectives.
RACI and SOP at the beginning
When we begin a collaboration on major projects, we systematically implement a RACI matrix to distribute responsibilities and commitments. Thus, we establish an initial SOP (Standard Operating Process) that will form the basis for the rules of our cooperation as well as the procedures carried out.
KPI analysis and corrective actions
The permanent pursuit of optimization mechanisms is embedded in milestones that can be synchronized according to the needs of our customers (monthly, quarterly, annually). On both sides, it is a question of analyzing the anomalies or progress noted, assessing the responsibilities and identifying new objectives and new corrective measures.
The establishment over time of a sincere and transparent relationship as well as a strong mutual trust between the parties involved are the foundations of the most efficient logistics systems.
Overseas Transport
Proper management of empty containers
The repositioning of empty containers can be a real headache, especially during peak periods. Our teams help you to anticipate.
to find empty containers when you need them
to avoid paying detention fees by negotiating franchise days and preventing any delays in the execution of the transport (customs clearance, post-carriage, etc.).
Guaranteed shipments and their fair price
For the shipping industry, your booking does not guarantee you an effective boarding on the desired ship and at the desired time. Maritime flows are by nature unbalanced in space (empty returns Europe > Asia) and in time (peak season). This makes it very difficult for shippers to ensure the effective departure of their shipments and avoid paying too high a price. Our experts will help you to make the best choices, knowing that long-term partnerships allow a real optimization of your transportation costs.
BBL CARGO's MARITIME FREIGHT operators follow you up
Reliable, flexible, and personalized!
We offer reliable and competitive seafreight solutions to and from over 150 countries.
BBL CARGO has set up a dedicated customer service to manage your seafreight and allow you to minimize the impact of fluctuating freight rates.
Groupages : our regular lines
BBL CARGO manages its own Groupage containers from Northern European ports. We offer our customers weekly departures to the United States and Panama.
Consolidations on behalf of our clients.
BBL CARGO customer service organizes LCL > FCL consolidations on behalf of our customers. We consolidate for them in Groupage platforms and we ensure the shipments according to established SOPs (Standard Operating Process). A collaborative "green light" system can be implemented on request.
For security reasons and speed of loading, air freight is invoiced and transported in loading units. These can be aircraft pallets (cargo flights) or ULD goods standardized by IATA (Unit Load Devices) for cargo transported in the hold of passenger aircraft.
Find the main air cargo units in our free webtools
Optimizing taxable weight
Air transportation is charged on the taxable weight of a unit load. This volumetric weight is calculated on the basis of a standard of 1 ton = 6m3. This means that the taxable weight is equal to the greater of the gross weight of the goods to be transported and its volume in m3 divided by 6.
To begin with, the volume in m3 of your merchandise must be divided by 6.
If the result is bigger than the gross weight of the goods (in tons), then the taxable weight will be the result of this calculation.
If the result is fewer than the gross weight of the goods, then the taxable weight will be your gross weight.
This is the advantage of the air groupage that BBL CARGO will implement on your behalf by mixing heavy and light freight.
BBL CARGO's AIR FREIGHT operators offer you a service adapted to your needs
Pilot your expeditions!
The choice of airfreight is always made according to the urgency. Depending on its level and the needs of our customers, we offer three solutions from the delivery of goods in absolute urgency to the choice of indirect routes minimizing costs.
"FAST-TRACK": Real-time tracking to the final destination with a time commitment.
"OPTIMUM": Search for the best compromise between delay and price.
"ECO " : For the customers most sensitive to cost optimization.
In order to meet the requirements and to establish the partnership set up with our customers, BBL CARGO has set up a dedicated and highly qualified customer service to pilot your air transportations and to enable you to minimize the impact of freight rate fluctuations.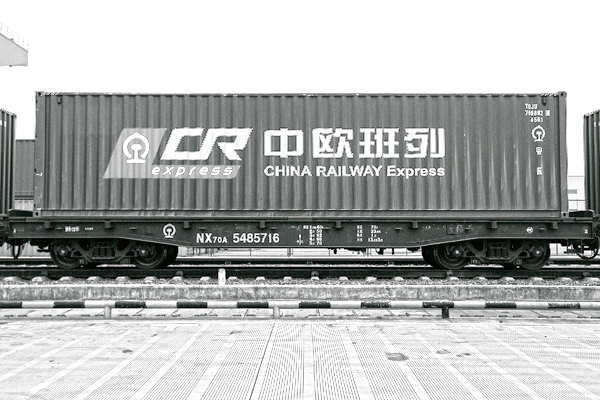 Properly measure upstream and downstream routings.
The essential advantages of Rail solutions are the gain in transit time compared to a sea shipment. However, it is necessary to take into account the time needed to get your goods to the loading station and the time needed to transport them by road to the final destination.
The new Silk Roads through railroads
Hubs in China and Europe
From Yiwu to Madrid, from Chongching to Duisburg, or from Beijing to Hamburg, we offer these new rail transport routes to our customers. The goal is to provide a low environmental impact and reduce transit times (20 to 12 days).
While these 21st century Silk roads remain limited in capacity (less than 1% of the Asian airfreight volume), we will offer these attractive alternatives whenever they meet your needs.
Appropriate packaging for both modes of transport
No sea containers will be loaded on a plane. On the Silk Road trains, only 40-foot containers run. It is therefore necessary to optimize the packaging of your goods for easy unloading and transhipment..
Overseas long-distance combinations
Sea<>Air <>Rail: Look for the transit time /cost compromise.
For their overseas long-distance transport, our customers are sometimes faced with a difficult dilemma between chosing either a very expensive air shipment or a sea shipment whose transit time often goes beyond 35 days. The multimodal combinations proposed by our BBL CARGO experts offer a smart compromise between costs and delays.
Coordinated "schedules", optimized transshipments and customs procedures allow to reduce transit time and risks for your shipments.
Customs & Compliances
More than 70 registrants in our subsidiaries in France and neighboring countries.
Shared expertise and impeccable execution of customs clearance
The teams of declarants of the BBL group are all equipped as standard with the software package Customs CONEX and use the teleprocedure DELTA G for the anticipated seizure of the customs declarations. Each of our sites is certified O.E.A (approved economic operator).
We try to clearly distinguish the execution tasks (ASSIST tab) for which automatisms are very quickly set up and the services related to our expertise which allow our customers to SECURE, or FLUIDIFY the customs clearance operations.
Finally, our approach favors the sharing of expertise with our customers. We support them to develop their own internal skills and for all structuring projects that will enable them to improve their control of customs flows (AEO approval, Compliance, etc.).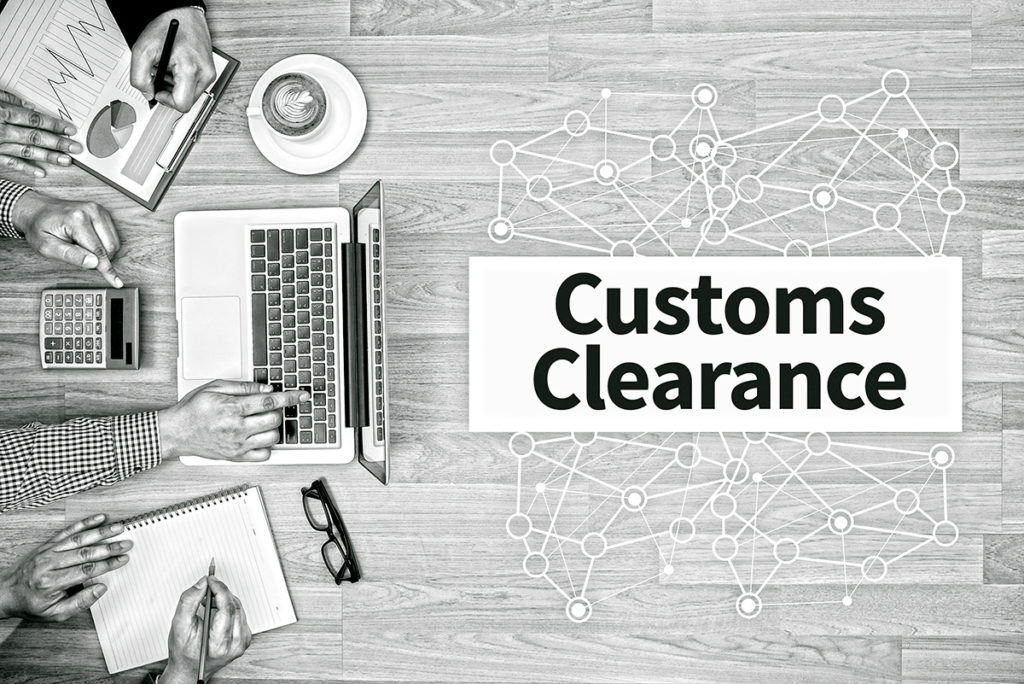 National Centralized Customs Clearance
A DCN covers all customs clearance operations carried out by BBL Group and its subsidiaries. This system allows us to centralize the declarations to the customs office of Lille, whatever the physical point of entry of our customers' goods in Metropolitan France. Indeed, our DCN covers 27 entry points all over the territory (main ports and airports) where we operate.
Custom declaration for import as well as export
Any exchange of goods for Export or Import from our national borders is subject to one or the other of the obligations provided for in terms of customs declaration.
GED: the Goods Exchange Declaration submitted monthly covers all your intra-community exchanges of goods. There is a limited amount of information to be filled in and the reporting burden varies according to the level of your company's activity.
When the goods definitively leave the territory of the European Union, it is then necessary to draw up an Export Declaration accompanied by a S.A.D. (Single Administrative Document).
Nota Bene: since January 1st, 2021, it is no longer possible to carry out customs formalities by mail and in paper version, it is necessary to carry them out online from the customs platform DELTA.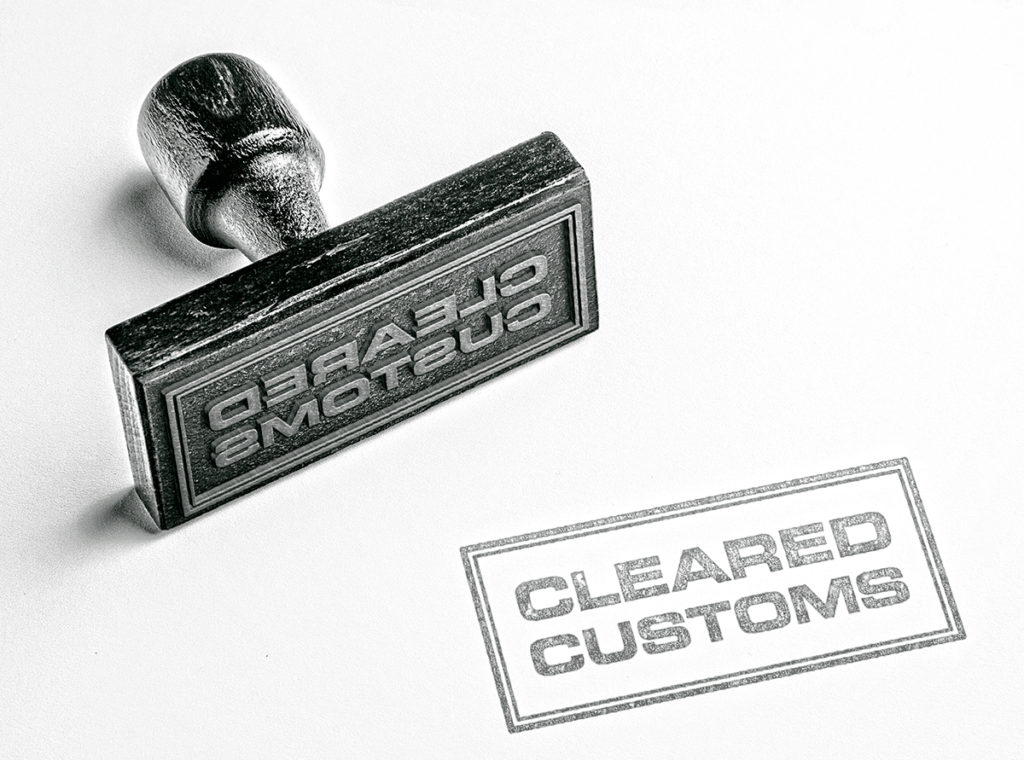 Requesting a BTI, Binding Tariff Information, consists in having the tariff classification (Species) of a good established directly by the customs administration of one of the 27 member states of the European Union. Once issued, the BTI will be binding on the customs services of all these States for a period of up to three years.
This is the best way to protect against any dispute with the customs administration, which may otherwise at any time challenge the classifications applied.
The definition of the preferential origin of a good can be challenged at any time by the customs administration under the complex provisions of free trade agreements.
Each of these agreements is based on common principles (concept of totally acquired products, sufficient working or processing, tolerances for the incorporation of the non-originating materials…etc) but there are a good number of dubious situations or will apply each national legal specificities.
As for the BTI with the tariff species, one can thus ask the administration to guarantee the origin of a good on the basis of the evidence provided.
The BCR will indicate for a given good the origin, the applicable trade policy measures, the common external tariff and, possibly, the presence of reduced or zero customs duties.
The tariff bases of your declarations identified and secured by our experts
Species, value and origin of goods
The determination of duties and taxes in international trade is based on those three principles: Species, Origin, and Value of the commodity..
All your customs declarations are based on these three elements and their sincerity rests in fine entirely on the responsibility of the declarant. It is therefore essential to rigorously manage each of these points
---
PRICE LIST
---
L'OMD, Organisation Mondiale des Douanes fournit un cadre normalisé pour classifier chaque marchandise échangée…
Read more
This nomenclature is applied in 212 countries and includes 15500 HS Codes (10 digits) which are used to classify any exported or imported goods.
Anticipating the customs classifications of your goods is an essential and particularly delicate exercise. Indeed, an incorrect interpretation can considerably impact customs duty rates and trade policy measures (such as tariff suspensions, anti-dumping duties, quotas). A high-performance teleservice makes it possible to view and explore this tariff encyclopedia.
Minimize
In addition, our teams of declarants have accumulated a strong expertise and can assist you as consultants in this exercise. Please contact us
---
ORIGIN
---
The Origin of a commodity must be distinguished from its provenance, a geographical notion that simply refers to the starting point of its physical flow
Read more
Sa définition fiable pour les marchandises importées en Europe est aussi importante que l'espèce tarifaire pour déterminer l'application du TEC (Tarifaire Extérieur Commun) et des mesures de politique commerciale (contingents, droits antidumping, interdictions…etc).
Les marchandises d'origine non-préférentielle constituent le droit commun applicable aux importations en provenance des pays extérieurs à l'Union Européenne.
Mais l'UE a signé un grand nombre d'accords de libre échanges ou de partenariat économique avec des pays ou des groupes de pays (ex: MERCOSUR). Ces accords conditionnent de multiples réductions ou exonérations des droits de douanes prévus en droit commun.
Il est donc essentiel de bien connaître les règles applicables pour s'assurer d'une origine, et d'apporter les preuves suffisantes pour faire appliquer une origine préférentielle
Réduire
Our experts will assist you in your procedures relating to the Origin of your goods. Please contact us
---
VALUE
---
The customs value is the third pillar for the calculation of import duties. Its determination, referred to as "customs value", makes it possible to establish the economic value of goods traded in accordance with precise and harmonized rules within the European Union…
Read more
The customs value is used to establish the basis of assessment for customs duties, but also for VAT and most other duties and taxes, due because of import or export
Basically the customs value is equal to the value of the product + transportation costs + insurance.
However, multiple factors can affect its calculation: The Incoterms chosen affect the transportation and insurance costs shared between the seller and the buyer.
Finally, the transaction value as clearly stated on an invoice is a basis for calculation that is sometimes disputed because the price may have been distorted as a result of certain circumstances. In such a case, the World Trade Organization provides for five other methods of customs valuation to determine the value retained
Minimize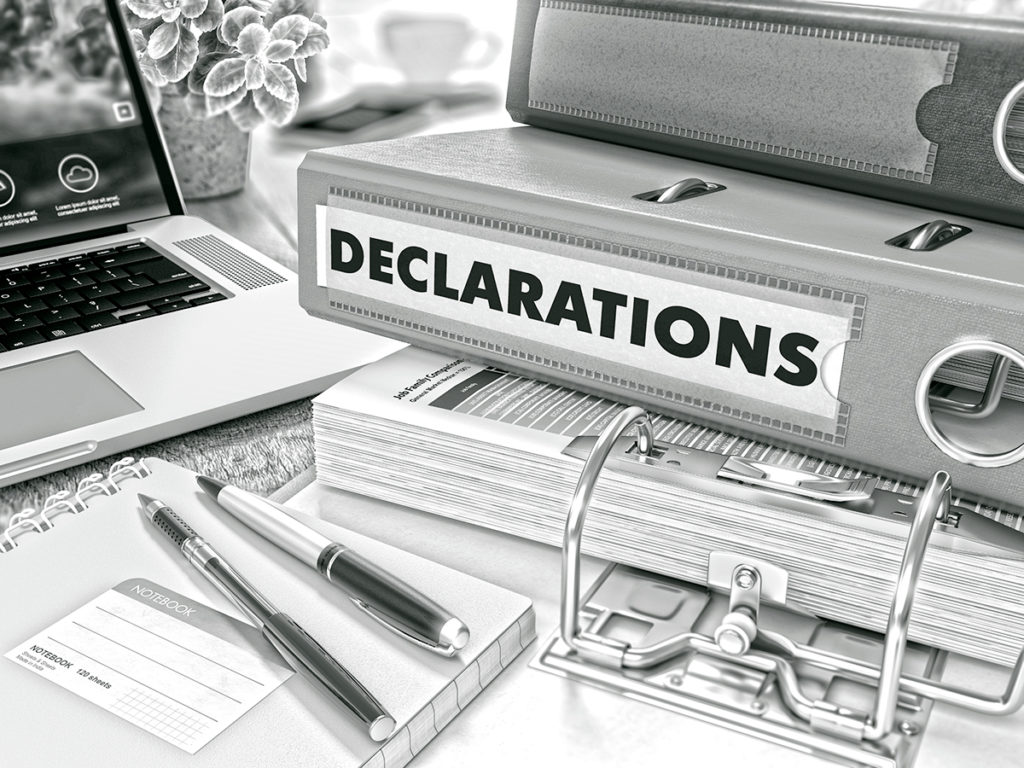 Remote data entry and EDI flow
As soon as the volume vindicates it, BBL Group's declarant teams encourage our customers to implement computerized gateways to avoid double entries as well as manual input errors.
Our systems range from simple online forms adapted to your needs to the implementation of your regular EDI flows between your systems and ours.
From reporting to archiving we operate Customs Clearance on your behalf
Less typing, more expertise.
On the basis of a clear mandate of representation in Customs, our teams draw up the declarations on your behalf and make sure that all day-to-day relations with the customs administration (documentation, possible presentation of the goods, archiving, controls, etc.).
Storage and transit under custom controls, improvement procedures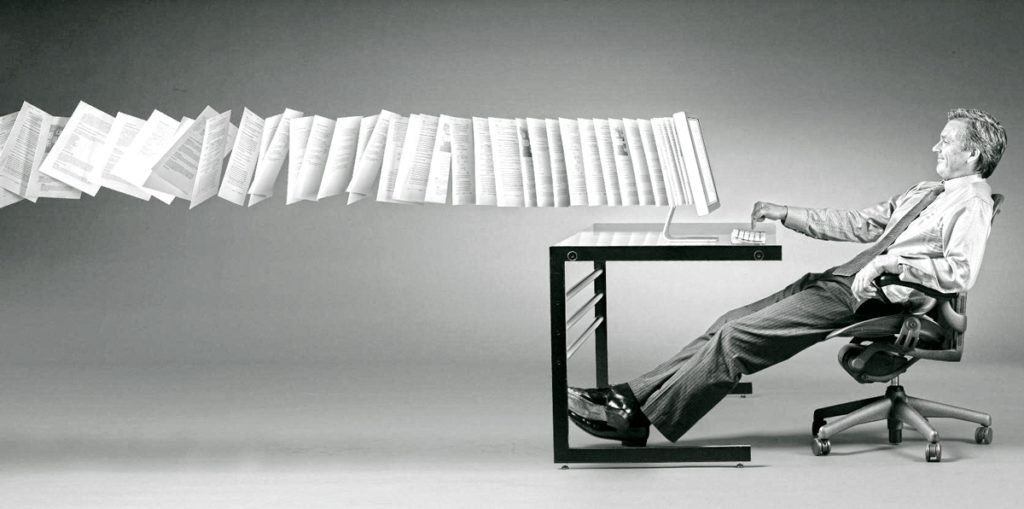 Special arrangements allow non-EU goods to be imported into the European Union (EU) under suspension of customs duties, VAT and trade policy measures, in order to store, use or process them, before re-exporting them outside the EU or placing them on the European market. Apart from transit, there are five special arrangements: temporary admission, end-use, customs warehousing, inward processing and outward processing.
The application of these procedures is often complex and requires a high level of expertise. Our CUSTOMS specialists can assist you in defining these mechanisms in your company and ensure their day-to-day implementation.
The ATA carnet (Temporary Admission) replaces the various customs documents normally required for a temporary import, temporary export or transit operation and thus allows foreign trade operators to carry out their operations under suspension of duties and taxes.
This procedure applies in many cases where the initial admission implies a return to a given deadline:
Fairs and exhibitions : Vehicles, equipment, samples and packaging.
Works of Art on loan (temporary exhibitions)
Personal belongings (sportsmen, musicians) on tour/travel
Animals
The ATA Carnet can be used in trade with States that have acceded to the Brussels ATA Convention (1961) and/or the Istanbul Convention (1990) to cover the temporary admission of goods.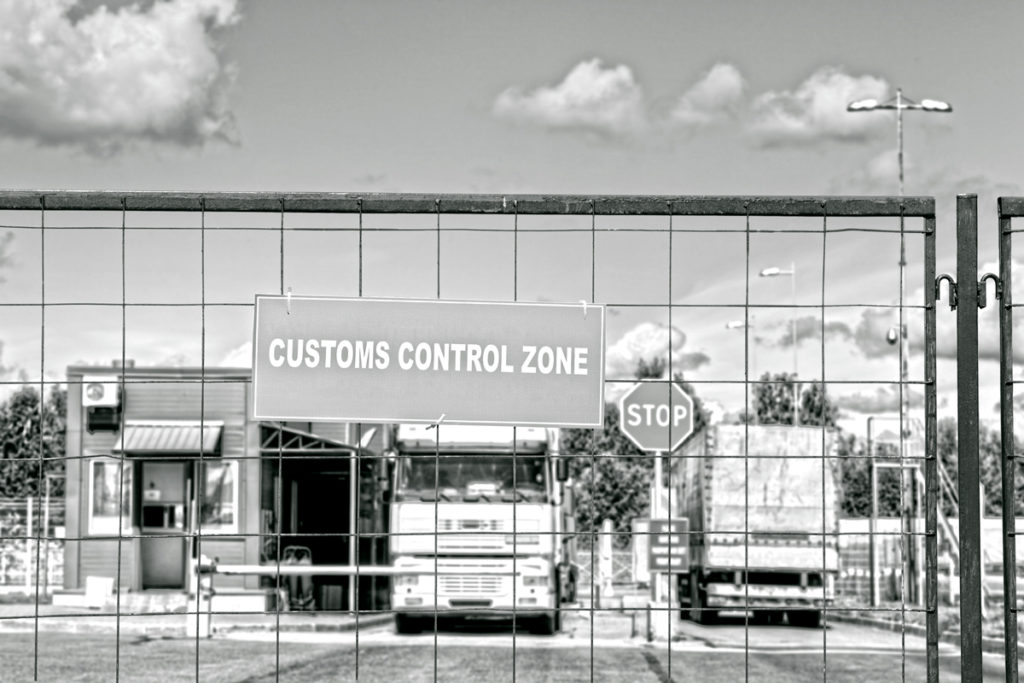 Control your customs clearance operations in time and space
To keep pace with the rapid development of international trade, customs administrations are becoming modern
Thanks to our experts' support, our customers can define the place of release for consumption of their goods (customs clearance from a customs clearance warehouse), the time frame for these clearance operations and all the mechanisms that allow them to benefit from duty and tax suspension.
Implementation of improvement procedures

Votre meilleure protection c'est la formation
Service de veille réglementaire
Supporting our customers to make them more autonomous in dealing with Customs Clearance and compliance issues.
Regulatory intelligence and operational efficiency
Support for Authorized Economic Operator (AEO) certification from A to Z
Diagnosis of the performance and security of your customs organization
Project accompaniment and assistance: Special regimes, customs warehouses, DCN importer, approved exporter status…
Regulatory compliance audit (Technical Compliance, Corruption Prevention, Regulation on Chemicals and Hazardous Substances (ROCHS))